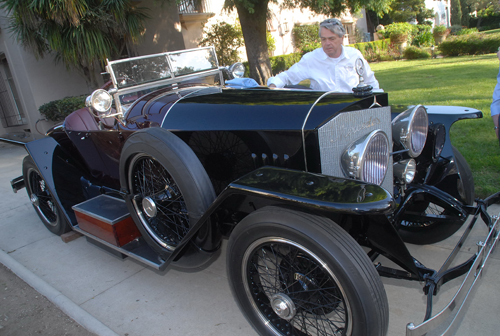 The LA Berlin SCC and their president Rosemarie Reisch celebrated a very special event in honor of the Berlin police officers delegation on March 13th as a group of 32 Berlin police officers headed by their team leader, chief of police Guido Jüngling, visited Los Angeles during the occasion of their participation at the annual Baker to Las Vegas Charity Run. The grueling race, designed to test endurance and team spirit, draws 8ooo participants from all over the world for a 120 miles challenge through the blistering desert of Nevada. This is the Berliners' third participation of the legendary race and visit to Los Angeles.

Consul General of Germany Dr. Bernd Fischer and his wife Jutta generously opened their residence for the reception to celebrate the Berlin police officer's visit. Fun fact, Ms. Reisch is also a long-standing honorary Berlin Police officer though she made no immediate arrests during the event. Instead, she captivated the audience with her signature-style charm and grace. She also was presented with a specially created Buddy Bear, a mascot representing Berlin.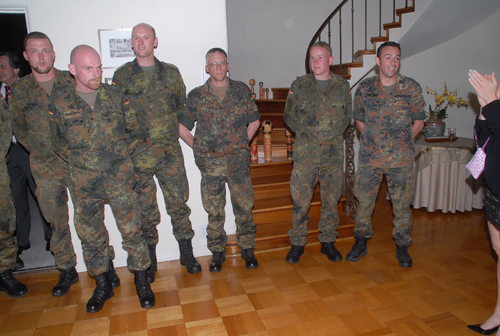 Guests included Chuck Foots, LAPD, founder of the Baker-Las Vegas race and representatives of the LAPD including Albert Austria, as well as members of the LASD and JPL who mingled with the guest from both continents. Councilmember Tom LaBonge and Isaac Burks, long-time champions of the LA-Berlin Sister Cities, represented the Los Angeles city officials.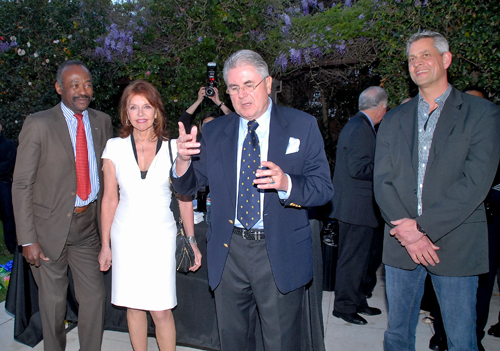 Dr. Bernd Fischer was appointed honorary police officer of Berlin at the event and proudly donned a dashing Berlin police cap in support of the delegation to the delight of the applauding audience. In his speech he especially praised the history and tradition of the Berlin police force in service of the public and their exemplary role in facilitating the peaceful transition of the reunification during the monumental hours and days as the Berlin Wall came down and their world-changing aftermath thirty years ago.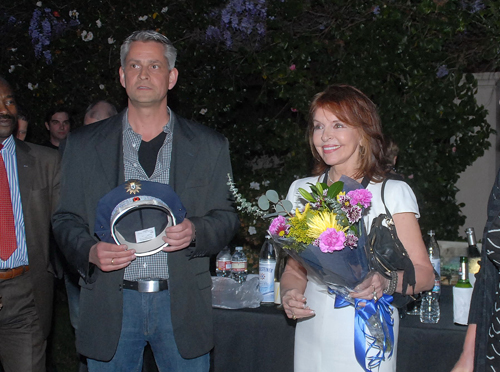 An array of gleaming classic vintage cars from the Peterson Auto Museum, generously provided by Barry Malton, studded the front lawn of the residence like exquisite jewels and made an arresting impression as guests ascended the steps toward the reception.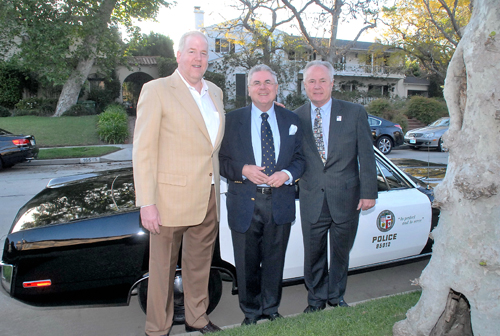 The memorable event concluded as a delegation of ten German soldiers injured in Afghanistan in camouflage outfits made the journey from Camp Pendleton to join the event that culminated in the celebration of the bonds of friendship and support in all areas of public life of the Los Angeles-Berlin Sister Cities.